MAMA FLAMEZ - PR REPRESENTATIVE / MUSIC MENTOR & COACH
BIOGRAPHY
Born and raised in New York, from a very young age Melinda Rodriguez aka "Mama Flamez" has always been involved or participated in some form of the arts. Melinda was involved in dance, played musical instruments and from elementary to high school sang in school musicals. In 1995, she moved to Reading, Pennsylvania where she graduated from high school in 1997. After high school Melinda lived with her parents while working a regular job for about two years and with in those two years she had her first child out of three children. In 1999, Melinda got married and a year later in 2000 she moved to Florida where she would work as a nurse and raised her three children over the next eleven years. Then in 2011 moved back to Reading, Pennsylvania with her children and still working as a nurse. Because of her passion for the arts as a child in later years she developed a passion for the music industry as well.
Over the years Melinda became fascinated with the industry and this fascination with the music industry has now turned into her reality. In 2016, Melinda started her own independent record label called Twin Flame Records and is located in Reading, Pennsylvania. She chose a record label because she wanted to be involved with ALL aspects of the industry. Twin Flame Records specializes in artist development, mentorship, and management. Melinda's goal and mission is to help independent artists become successful in their craft by educating them in the business aspect of the industry. As well as Twin Flame Records, Melinda also runs a modeling agency called Blazin Angels. You can find both on Facebook, Instagram and Twitter. You can also find Melinda on YouTube giving tips and advice mentoring artists on her Mama Flamez channel. I guess you could say Mama is a busy woman but putting that work in. 
PRESS PHOTOS
BECOME PART OF THE CIRCLE
GET YOUR ELECTRONIC PRESS KIT TODAY
Thank you for taking the first steps in your music career by coming part of a network that is here to assist you in building your brand and offering you great opportunities to expand.    
Your first step to become part of my network inside Full Circle Music Group is getting your EPK developed. I will need you to complete your payment and registration form then please return to my page and complete your Artist Review Submission so I can share your content with the Inner Circle Group and help create a Artist Development Plan for your music career.   
Click the link below to get started.
MAMA FLAMEZ PROMOTIONAL PACKAGES
$400 a month Blogs Radio Blast Video Promo(flyer & voice over) Video Promo (social media graphics sets) Aggressive sharing on multiple formats YouTube promotion, SoundCloud promotion, Facebook promotion
$200 A promo video and promo for the single on multiple social media's sites by my team for a month and I'll throw in a radio blast.
What we do?
Artist development, artist management, mentoring, marketing , promotion, videography, photography, social media branding, social media blast, styling, EPKs, music consulting, email blast of music artist singles, blog blasts, send music oversees.
Music Press Releases
Music press release $30 for 50 blogs
$30 for 50 music magazines
$30 for America Newspapers
$30 for Canada newspapers Radio station promo
$40 for 100 HipHop stations or 200 rock stations or 50 R&B stations or 50 reggae stations or 50 pop stations or 50 Christian stations or 50 country stations College stations promo
College stations promo $30 for 70 stations
Music Blog Placements
$20 for 3
$40 for 13
$75 for 40 with Twitter and Facebook Promo Billboard Music and MTV Rock
$50 Fm radio station / Kiss FM 104.7
$50 for One Day Ultimate promo package
$100 Ultimate Promotional Package:
Send Song to Genre Radio Stations (One Option) Send Song to all 350 New York Radio Stations Send Song to all 310 UK Radio Stations Send Song to all 550 US Radio Stations Send Song to 50 Music Blogs Send Song to 50 Music Magazines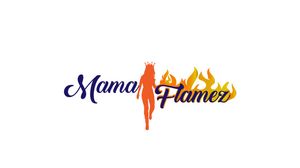 MAMA FLAMEZ MUSIC BIZ VIDEOS
MAMA FLAMEZ PR REQUEST INQUIRY