BIOGRAPHY
Peacefully Respect Everyone Amongst Continuous Hate is the acronym best used to describe this Romanian Born/American Raised Rap artist. From his humble beginnings to his modern day music career, one thing is certain, P.R.E.A.C.H. continues to captivate the likes of some of the most talented names in the music industry, as well as key players all around the world. Diversity has never been a factor when in terms of P.R.E.A.C.H's fan base. His easy to love and charismatic persona is truly addictive and contagious. It's safe to say, his demographic ranges from one end of the spectrum to the other. No matter what a person's favorite genre of music is, his style is sure to leave anyone and everyone around him astounded from the very jump! 
P.R.E.A.C.H.'s natural talent of songwriting and performing have always been some of his most notable highlights, thus making him a valuable asset in the world of music and landing him on stage along side world renowned artists such as Tech N9ne, MGK, Bone Thugs N Harmony & many more. His genuine love for music keeps him grounded, yet his hunger and passion keep him fueled, ever evolving, and challenging himself every step of the way. P.R.E.A.C.H.'s message can appear to be quiet complex at times when keeping up with his lightning fast lyrics, however he breaks it down in a few simple words...
"Stay true to you" and remember "AF1FA" All For One, One For All - P.R.E.A.C.H.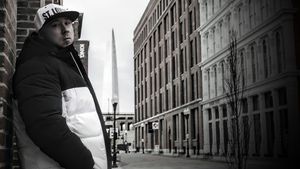 PHOTOS